Women among the Blessed Paoli – Porta Carini – Palermo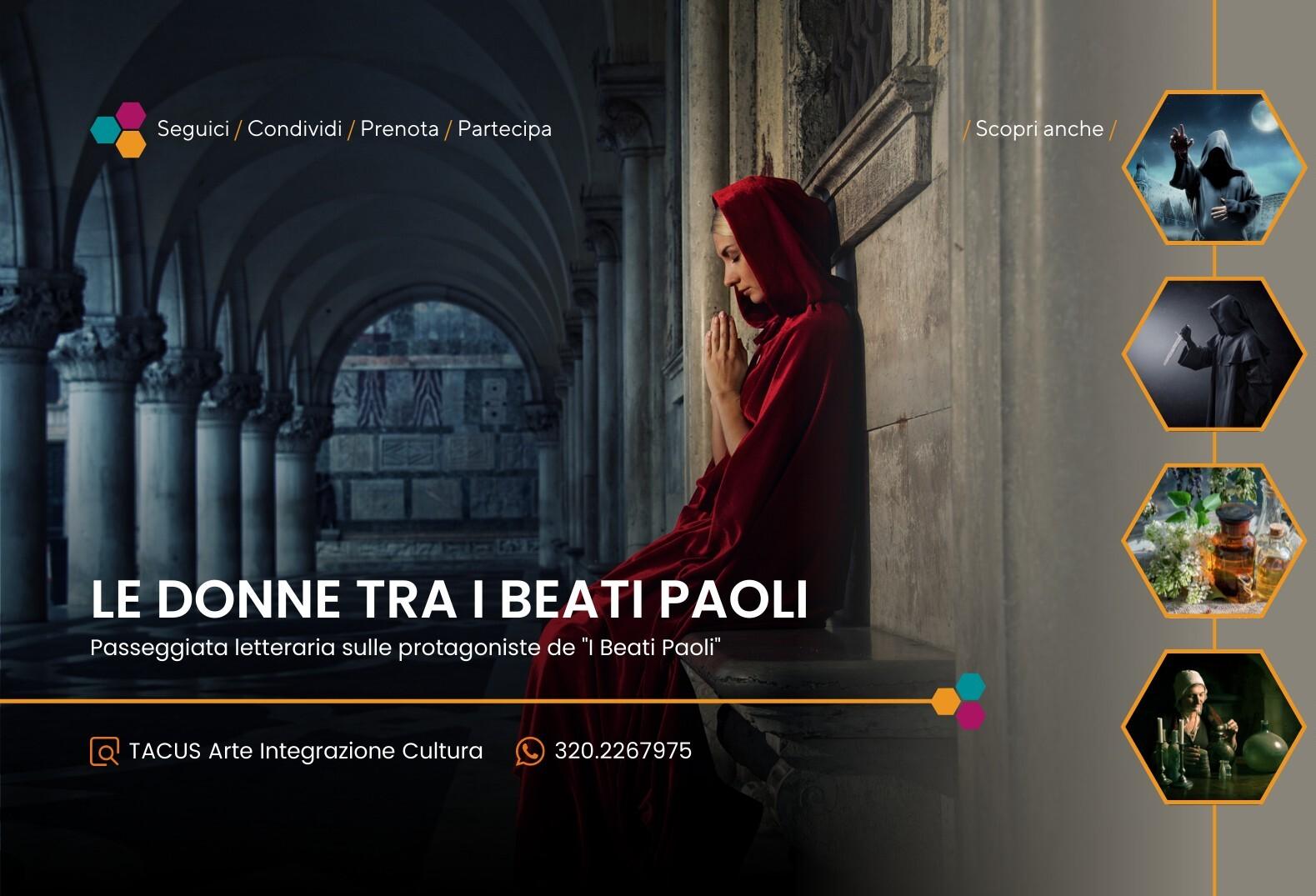 #Women #among #Blessed #Paoli #Porta #Carini #Palermo
When Saturday 02 July 2022
Saturday 2 July Tacus offers you the tour "The women among the Blessed Paoli", a journey in pink to discover the narrative plot of the novel by Luigi Natoli "I Beati Paoli".
Young girls, crafty seducers and devoted wives, ruthless poisoners and loving mothers; a female universe that moves and acts in the shadow of the sect, shaping history, each in her own way.
An itinerary in the general heart of the sect, in a Palermo of other times, in the footsteps of Violante, Gabriella, Peppa La Sarda and of destinies consummated between ardent passions and tragic deaths, kidnappings and sinister plots.
Gathering of participants – 8.45 pm, at Porta Carini (entrance to the Capo Market)
Event duration – about 2 hours
Contribution to support the initiative – € 3 Tacus members – € 5 non-members The activity takes place in line with the anti Covid provisions in force.
Participation is valid by reservation to be made by phone at 3202267975 (also via WhatsApp)
NB: the event is a traveling story and is not intended as a guided tour; it does not include entrances and will take place entirely outside.
Date and time indicated are subject to change.
In case of anomalies and / or unforeseen events, the staff reserves the right to cancel and / or postpone the event by giving timely notice to the participants.
The narrated walks organized by Tacus are an operation of enhancement and promotion of the historical, cultural and intangible heritage.
"Women among the Blessed Paoli.
Violante and the others" is an original path created by Tacus Arte Integrazione Cultura.
Share, comment, talk to your friends.
Loading comments …
News from Sicily 2022-06-24 11:48:00
This post is also available in:
English
French
German
Spanish