News about Sicily
Vaccini in Palermo, at the Fair stop at the evening opening: back to traditional times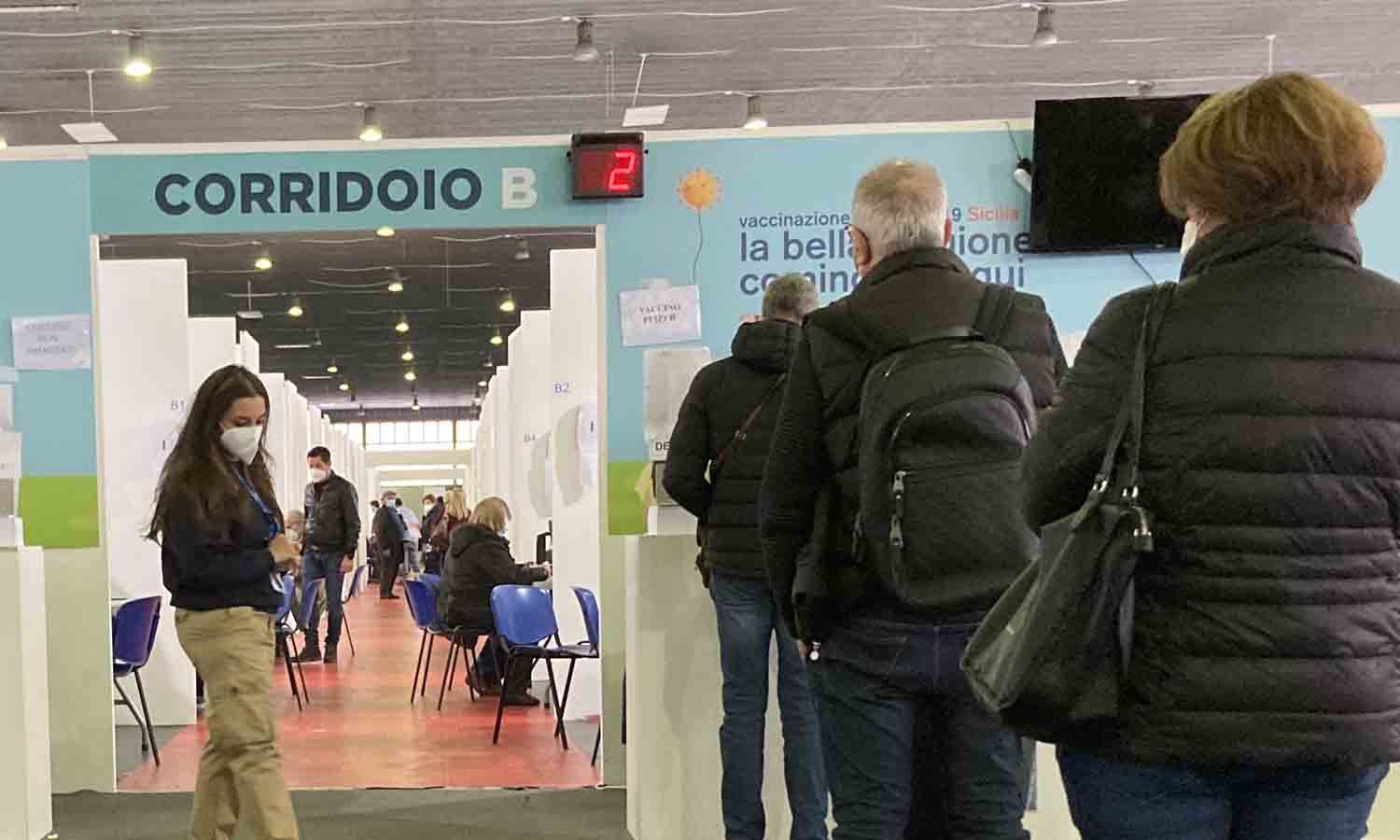 HEALTHCARE
At the hub of the Mediterranean Fair the evening band is suspended, from 20 at 24, intended for vaccinations for over 50s. The traditional opening 9 returns – 19
Vaccinations at the hub of the Palermo Fair, pavilion 18
Stop to the evening openings at the Mediterranean Fair. The vaccination hub of Palermo returns to the traditional opening hours and distributes the Open day for the over over a wider time slot 50.
Starting Tuesday 25 January, the hub will remain open from 9 to 19, with the possibility , for citizens over 50, to show up even without a reservation when they want (always within the limits of this time slot). In this regard, it was decided to suspend, at least for now, the evening openings from 20 at 24.
"We have embraced the flexible hub formula from the beginning, also from the point of view of opening and closing times – explains the Covid Commissioner of the Metropolitan City of Palermo, Renato Costa -. Many over-fifties who showed up at the gates of the Fair during the day, without a reservation. We want to understand whether to distribute the open day for them throughout the day, rather than just from 18 at 24, could meet even more the needs of this portion of users that we urgently need to vaccinate ".
For children and teenagers between 5 and 18 years the open day from 9 to 19 was already foreseen; as always, the little ones in range 5 – 11 years will be vaccinated at the pediatric pavilion, on 18 A, while you give 12 years and older can go to the pavilion 18 for administrations.
Furthermore, the open day for over eighty
remains always open, as it has been since the beginning of the vaccination campaign. and disabled serious (law holders 104 / 1992, art. 3 co. 3): they too can get vaccinated at the hub every day without reservation, always from 9 to 19 .
Those who, on the other hand, book can do so on the platform of the Mediterranean Fair, but also on the portals by Poste Italiane or Sicily Coronavirus.
We remind you that the Mediterranean Fair is always open, even on holidays, for vaccines and tampons . In addition to the aforementioned vaccination times, the antigen testing area in drive-in is open every day from 8 to 13 .
RECENT ARTICLES