News about Sicily
"The sounds of the Sacred", from Mozart to Donizetti: the concert of the Conservatory in Palermo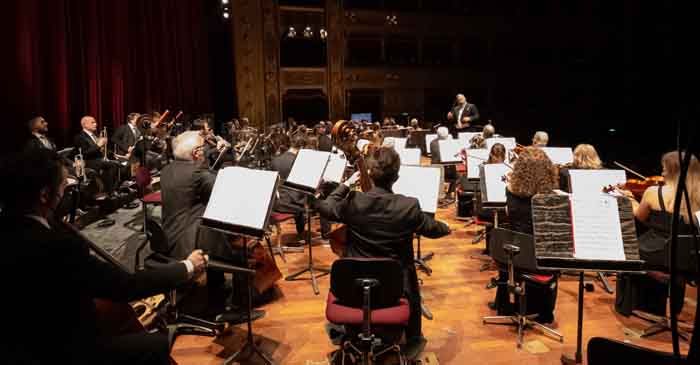 #sounds #Sacred #Mozart #Donizetti #concert #Conservatory #Palermo
The Symphony Orchestra of the "A.
Scarlatti" Conservatory of Palermo – Photo by Rosellina Garbo
The Church of San Mamiliano will be the seat of the Concert by the Symphony Orchestra of the "A.
Scarlatti " of Palermo, directed by the best students of the conducting class of maestro Antonino Fogliani, which will take place on 7 April at 9.00 pm.
Fogliani, in fact, has adopted a new method for training and, every year, some concerts of the Orchestra will be conducted by his students.
The initiative, carried out by the Conservatory near Holy Week, also marks the beginning of the activities of [In]visibility, words, images, sounds of the Sacred appointments and reflections on themes of the Sacred promoted by the Archdiocese of Palermo in collaboration with the main cultural institutions of the city.
The concert opens with Mozart's Ave Verum Corpus with the participation of the Conservatory's White Voice Choir, directed by Antonio Sottile.
The program continues with the "Paraphrase from Christus" by G.
Donizetti and the Symphony n.
49 «La Passione» by J.
Haydn, soloists the soprano Serena Vitale, student of the singing class of the teacher Patrizia Gentile and the mezzo-soprano Antonella Di Giacinto, student of the conducting class.