The art of the masters Bongiovanni Vaccaro and Sicily of the second half of the 19th century in the exhibition "People of Sicily" – Palazzo Arezzo Donnafugata – Ragusa
In May the exhibition activities of the Donnafugata Theater will resume, with an exhibition of original works never exhibited before. In one of the most prestigious noble palaces of the enchanting Ragusa Ibla, Palazzo Arezzo Donnafugata, for almost two centuries, particular figurines in painted terracotta have been housed. They have been made by Giacomo Vaccaro and his nephew Giuseppe Bongiovanni Vaccaro, famous "figurinai" from Caltagirone who operated in the second half of the nineteenth century. Their sculptures tell the Sicily that we find in the books of Verga and Capuana, through scenes from the everyday life of the time.
Hitherto kept away from strangers gaze, from May 15th to June 30th they will be the protagonists of the exhibition "Genti di Sicilia. Works from Bongiovanni Vaccaro workshop at Palazzo Arezzo Donnafugata ", set up at the Donnafugata Theater in Ibla. Promoted by the Regional Department of Cultural Heritage and Sicilian Identity and organized by the Donnafugata 2000 Association, the exhibition is curated by the art historian and essayist Costantino D'Orazio.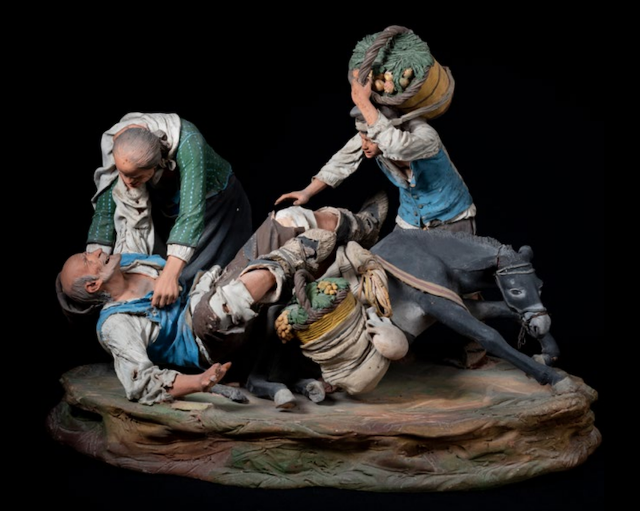 When the uncertainty of the future becomes more pressing as in this period, the past regains its role as a solid root to cling to and becomes a stimulus for action. "Genti di Sicilia", born during the lockdown of Autumn 2020, takes its nourishment from this impulse to do through the rediscovery of its past: it speaks of Sicily, of distant everyday life that becomes reassuring, almost cathartic in this present.
It is a tribute to the art of the masters Bongiovanni Vaccaro, but it is more: it is a tribute to Sicily that has been and will be. The project involves the creation of a "circuit on the trail of the Bongiovanni-Vaccaro"Which sees Ragusa as a first stop and then involves other cities in South-Eastern Sicily, through virtuous collaborations between public and private institutions.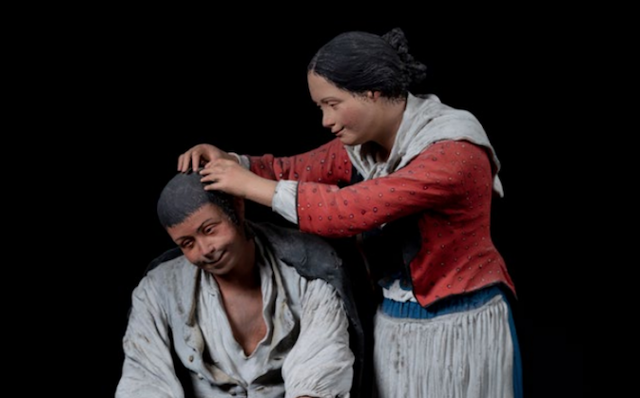 History and family tradition, therefore: a combination that will be represented by the works in their physicality and by exhibition catalog, published by Silvana Editoriale, which in great detail will reconstruct the creation from a historical-artistic, anthropological and technical point of view of these wonderful works.
In addition to the text by the curator D'Orazio, the exhibition catalog presents the contributions of the Councilor for Cultural Heritage and Sicilian Identity of the Sicily Region Alberto Samonà, of Vicky DiQuattro, artistic director of the Donnafugata Theater together with Constance DiQuattro, author of the book Donnafugata (La Nave di Teseo), of the art historian Valentina Bruschi, of the jurist Giacomo Pace Gravina, of the architect Nunzio Gabriele Sciveres and of the ceramist and professor Antonio Navanzino. The project for the exhibition itinerary is by the architects Nunzio Sciveres is Federico Guarini. The photos in the catalog are by Giuseppe Bornò.
This post is also available in:
English