Split at M5S the effects of the day after in Messina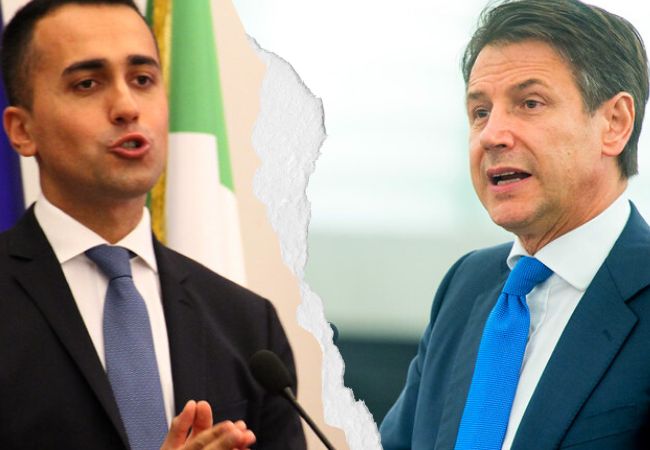 #Split #M5S #effects #day #Messina
Luigi Di Maio and Giuseppe Conte: it is a split.
by Veronica Pagano – It was in the air: a ghost that we tried to dismiss or underestimate, but in the end it revealed itself.
Luigi Di Maiogrillino of the first hour, left the 5 Star Movement causing a split whose real effects will (inevitably) be registered at the polls.
The confirmation came yesterday evening, just over a week from one disastrous election round for the pentastellati who recorded a flop across the board, not only in the city of the Strait.
One wonders what repercussions this could have pentastellato divorce on the Messina and Sicilian groups.
At present, it would seem that the split is to be confined to the parliamentary group only.
A first reassurance comes right from deputy from Messina Francesco D'Uvaformer head of the group in the Chamber and very loyal to Di Maio, who – left the (short) announcement of his abandonment to social media and immediately joined by our journalist Michele Bruno – declared that there was "no reason, at the moment, why there should be a division "Locally.
Luigi Di Maio in Messina, 2018.
Messina: what repercussions?
However, we wanted to hear from local activists who, so far, they did not want to make any statements, considering it premature to do so before a more thoughtful internal discussion.
However, they all expressed great sorrow for the decision of the Foreign Ministeran "unexpected decision which – they declare – left a bad taste in our mouths and which adds to the devastating data of the last administrative elections".
However, all say they are quite calm, excluding that there are (at least at present) signs that suggest that someone else may follow D'Uva's example, but that if anything there is "a great desire for redemption and to continue the commitment for the city of Messina, a spirit that – they affirm – we also feel strong on the part of the regional deputies ".
M5S Sicily: the Di Maio split? Zero impact!
In fact, none of the 15 regional deputies will follow Di Maio.
To communicate it is the group leader of the M5S at ARS and contact person for Sicily, Nuccio Di Paola: "The maneuvers of the palace do not interest us – he declares – here we are all concentrated on working for the primary and to give Sicily a government that finally works profitably to give concrete answers to the needs of the Sicilians, who from Musumeci have only listened to gossip and empty you proclaim.
Tomorrow we expect yet another announcement from him that no one believes anymore ".
Nuccio Di Paola and Antonio De Luca.
All therefore declared themselves ready "to multiply their efforts in view of the next electoral deadlines.
Already Saturday in Caltanissetta we will see each other in a meeting open to all M5S members to close ranks and renew the stimuli that we have never lacked ".
A declaration this followed immediately by that of deputy from Messina Antonio De Luca, who confirms his political faith in the Movement: "I serve my people and no one else, but I do it thanks and through the political force with which I was elected".
To then conclude: "The journey of the 5 Star Movement in Messina and Sicily will continue determined and without hesitation".
Join the discussion.
Comment on the article on Messinaora.it
News from Sicily 2022-06-22 21:20:00