Sicily, drug rape 1.6 liters seized in the Ragusa area, two arrests – the Fatto Nisseno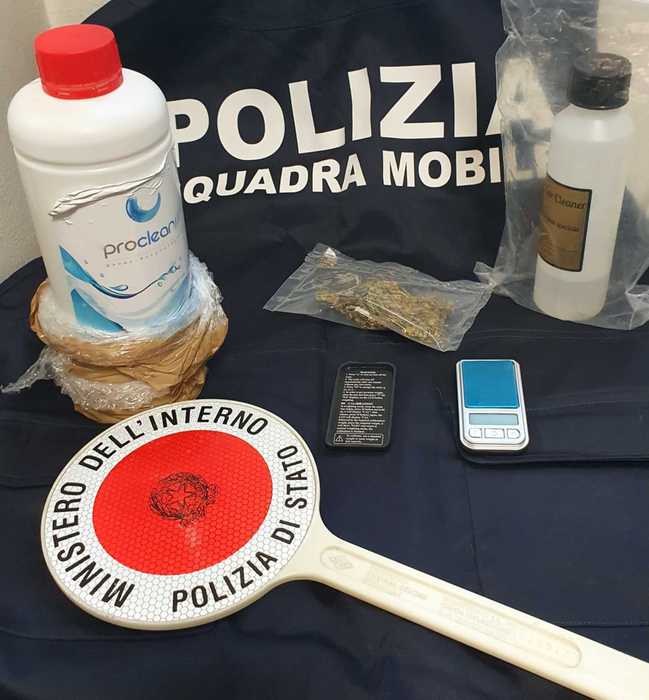 #Sicily #drug #rape #liters #seized #Ragusa #area #arrests #Fatto #Nisseno
Two arrests and seizures for 1.6 liters of the so-called 'rape drug' were carried out by the mobile squad.
A young man had just collected a package containing one liter and 250 milliliters of "Gbl", the so-called rape drug, and was arrested.
He is a foreigner, in smart working on behalf of a foreign multinational.
This morning at 12 the trial for direct to the Court of Ragusa.
The young man, with a clean record, was heard by the judge assisted by an interpreter, who validated the arrest and established the extent of the obligation to present himself to the carabinieri.
The next hearing was set for July.
This is the biggest and the first kidnapping of Gbl in the Ragusa area, a situation that not only raises the level of guard but generates alarm.
The so-called 'rape drug' is used to break down the victim's inhibitions.
It is a water-soluble substance and is very dangerous since it is a chemical product also used to manufacture paints.
The package was from Holland.
Same fate for another young man with 350 milliliters of the same substance 'caught' in another town in the Hyblean province.
For him, too, the obligation to sign.
Colorless and almost tasteless, a minimum quantity of the drug, perhaps supplied in the form of a drink, is enough to suffer the consequences: first euphoria, then cancellation of inhibitions and unconsciousness so much that one often does not remember anything of what happened.
This is why it is defined as a "rape drug".
Sicilian news 2022-06-17 17:06:00