Sheikh Al Thani's megayacht Al Mirqab towards the Scala dei Turchi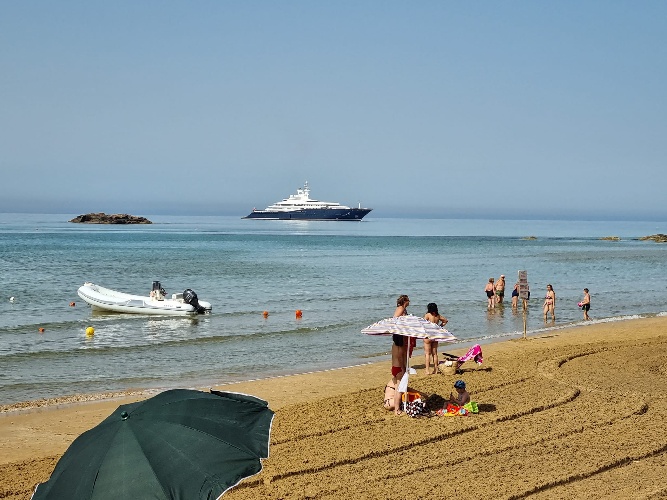 #Sheikh #Thanis #megayacht #Mirqab #Scala #dei #Turchi
Agrigento – How to blame the sheikh of Qatar Al Thani who with his 133-meter yacht is headed to the Scala dei Turchi in Realmonte, in the Agrigento area.
After admiring the Sciclitan coast and Marina di Ragusa, the Al Mirqab yacht plows the waters of Capo Russello and San Leone.
The Al Mirqab yacht is the fifteenth largest yacht in the world, it is 133 meters long sea and was winner of the coveted "Motor Yacht of the year" award in 2009 and of the "Best Interior Design" for motor boats, and is 250 million euros.
The "about" is a must.
The Al Mirqab yacht can accommodate 24 guests in her 10 suites and also offers two VIP suites to the owner.
The suites are huge and each has its own living room, double bedroom and bathroom.
She also hosts a full crew of 55 people.
Among the most curious things, in addition to the helipad on the roof, the yacht has a full-size cinema inside, as well as a swimming pool on the lower deck that can be opened to the sea, opening the side hatches in the hull.
Sicilian news 2022-06-24 13:07:00