Salvatore Terranova, Modica pizza chef awarded in Bolzano Modica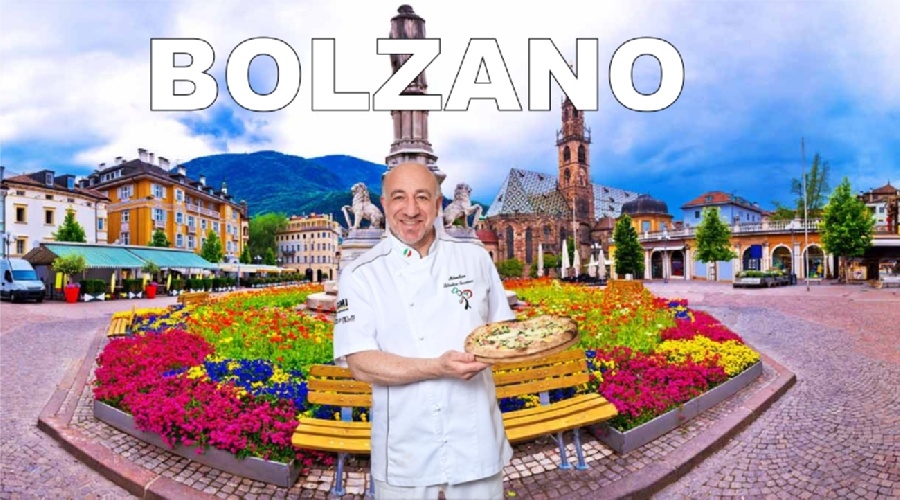 #Salvatore #Terranova #Modica #pizza #chef #awarded #Bolzano #Modica
Bolzano – Four years ago Salvatore Terranova from Modica was included among the 200 best pizza chefs in the world, in the "Pizza in world" guide.
Terranova is remembered in Modica as the pizza maker of Bruschetta and now in Bolzano Salvatore has won the Three Stars of the Red Peperoncino Guide.
"Altro che pizza", is the name of Salvatore Terranova's restaurant, which offers the possibility to choose between three types of pizza: the Classiche, the Gustose Pizzas, and the signature Special Pizzas, for example, with truffles or pizza with fish and lemon-flavored breadcrumbs.
Among the ingredients of Sicilian production, salted ricotta.
The most original pizzas? The one with turmeric dough and topped with wasabi-flavored stracciatella, and the one with Mazara del Vallo prawns and raw scallops, cut and added to the pizza after cooking.
"Other than pizza is" in via Roma 53 in Bolzano and is frequented by a medium-high range clientele.
The photos of the pizzas in the gallery.
News from Sicily 2022-06-18 10:51:00