Platani in festa in Ragusa people want to be on the street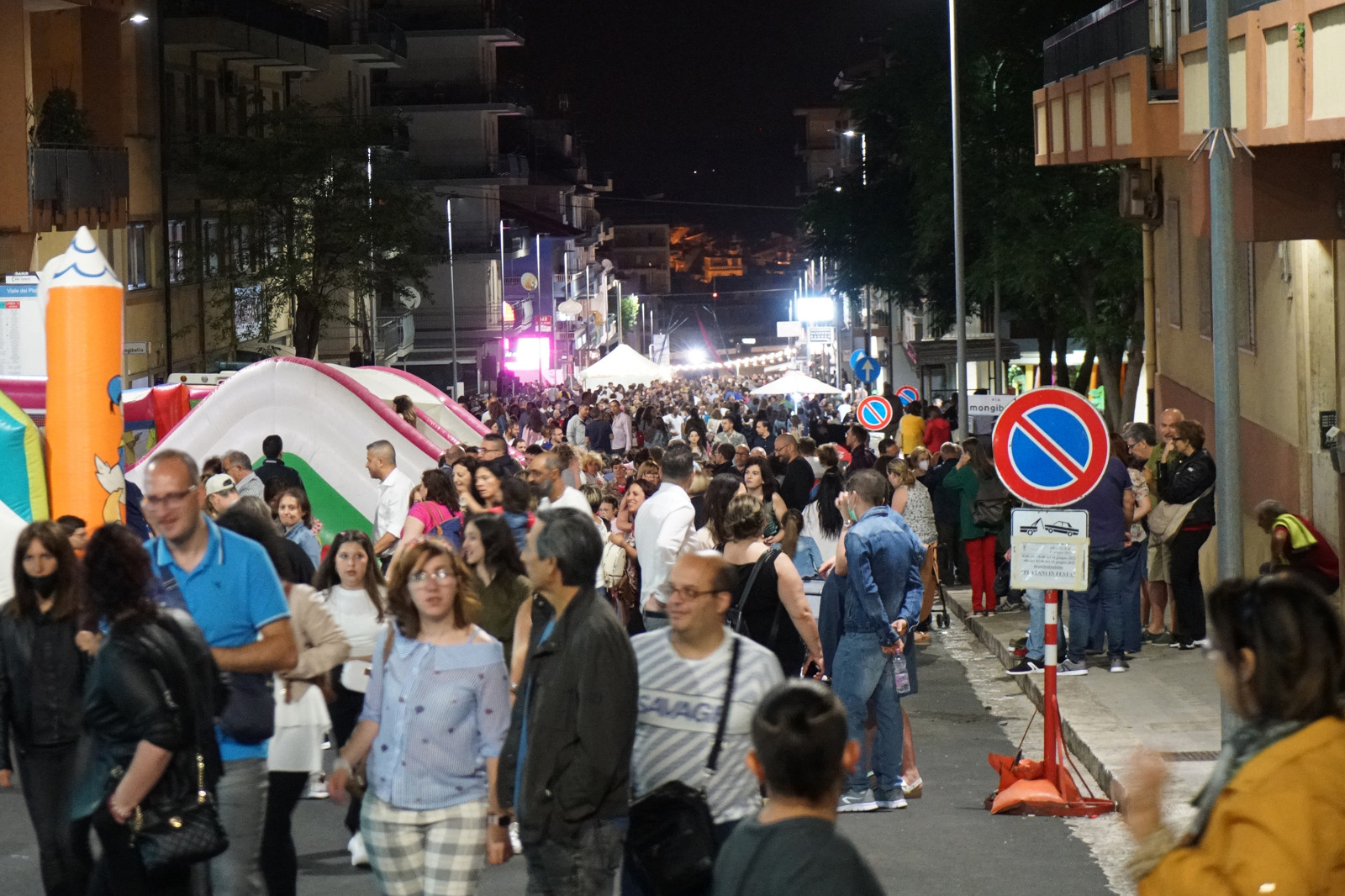 #Platani #festa #Ragusa #people #street
19 Jun 2022 22:19
An extraordinary event.
With thousands of people.
Once again, the parish of the Sacred Heart of Jesus has hit the mark.
The second edition of "Platani in festa" has hit the mark.
And, above all, he highlighted the desire to relate, to be together, to share.
"I did not imagine all this happening – says the parish priest of the Sacred Heart of Jesus, the priest Marco Diara – I thank all the people who collaborated with me.
Without them we could not have done anything.
I thank the ladies who have been in the kitchen and who have done their utmost to prepare the tastings available to all.
I thank the municipal administration who supported us.
I thank the sponsors who have given us a hand and the dance schools that have been present.
And, above all, I thank all the people who were there, who wanted to make their presence felt and who, together with us, had fun ".
So there were street artists and tastings, there was music, art impromptu and dance.
But above all there was lightheartedness, the desire to get back together.
"Father Marco Diara and the boys of the parish of the Sacred Heart of Jesus – commented the mayor of Ragusa Peppe Cassì on social media – have once again succeeded in bringing the parish community out of the parish, on the street, in the intersections, between the houses, being rewarded by the participation of many people ".
In short, it was a great party with street artists and DJ sets.
With dance performances, live music and even an impromptu art.
There was no shortage of stands for tasting cavati with pork sauce and Sicilian cannoli.
"We want to continue on this same path – declares Father Marco – I would say that we felt the need after all this time in which, of course, we were forced to remain still.
Now there will be the feast of the Sacred Heart, the feast of our parish.
But we are already preparing for other extraordinary initiatives which, again in collaboration with the municipal administration, will be held in September ".
") .attr (n.scriptAttrs || ).
prop (charset: n.scriptCharset, src: n.url).
on (" load error ", i = function (e) r.remove () , i = null, e && t ("error" === e.type? 404: 200, e.type)), E.head.appendChild (r[0])}, abort: function () i && i ()}}); var Ut, Xt =[]Vt = / (=) ? (? = & | $) | ? ? /; S.ajaxSetup (jsonp: "callback", jsonpCallback: function () ), S.ajaxPrefilter ("json jsonp", function (e, t, n) "").
indexOf ("application / x-www-form-urlencoded") && Vt.test (e.
data) && "data"); if (a ), y.createHTMLDocument = ((Ut = E.implementation.createHTMLDocument ("").
body) .innerHTML = "", 2 === Ut.childNodes .length), S.parseHTML = function (e, t, n) , S.fn.load = function (e, t, n) {var r, i, o, a = this, s = e.indexOf ("" ); return-1
News from Sicily 2022-06-19 22:19:00