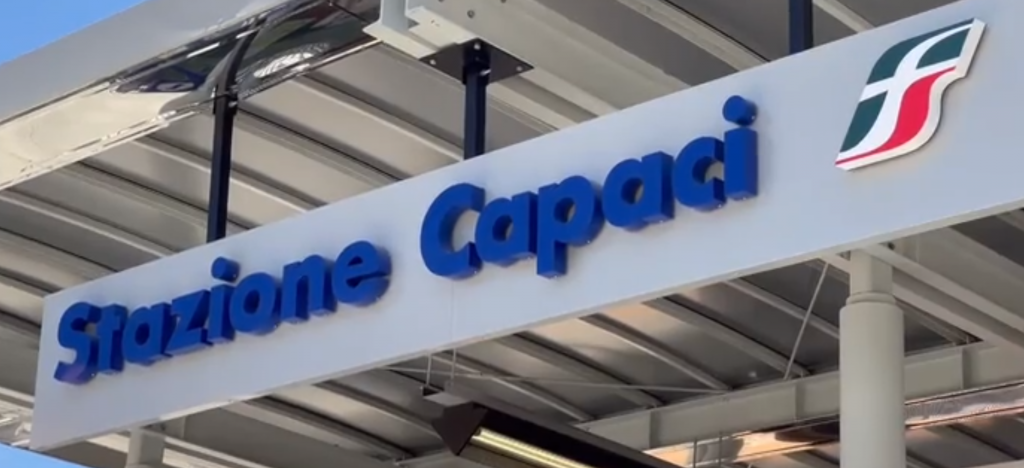 A few days ago we announced the opening of the Capaci stop on 12 December, with the time change.
From the press release of the Sicily Region we learn that the stop will be inaugurated on 28 November, but the first trains will stop starting from Monday 29 November.
Initially, the Capaci stop was to be served by only one hourly train, but the timetables published and available on the Trenitalia website have two train paths.
The stop will therefore be included in both "fast" and "slow" trains.
Unfortunately, despite the short distance between the Isola Delle Femmine stop and the Capaci stop (about 2.5km), the cost of the ticket goes from 2.8 € in Isola to 3.4 € in Capaci, this is because the stop is part of a different range and therefore undergoes a price increase.
We also point out that the stop was to be the subject of embellishment works by the architect Palmieri, nothing was known about the project and the stop is identical in colors and styles to the rest of the Palermo railway link.
We leave you with a video directly from the stop, which in view of the opening is in full ferment of men and vehicles to define the last details: