Notizie
Palermo, works on the Corleone bridge: traffic restrictions from next week – Younipa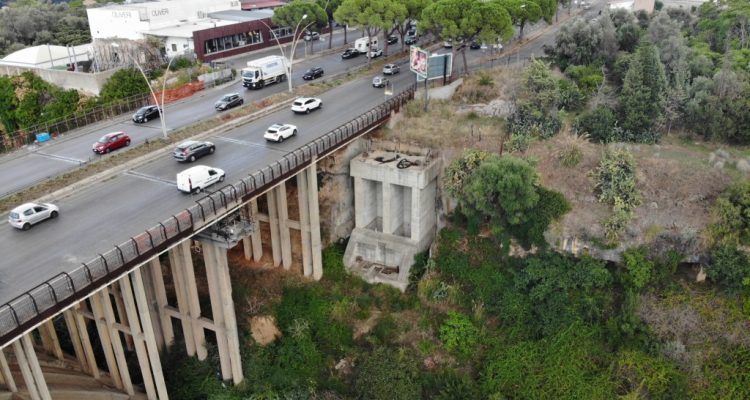 It promises to be a week with a red dot for traffic along the Corleone bridge. In fact, starting next week, the carriageway will be narrowed in both directions, leaving the central part of each bay viable. This was established by a new ordinance signed today by the mayor Leoluca Orlando. This was announced by the Municipality of Palermo.
As already foreseen, "the transit will in any case be forbidden for vehicles with mass exceeding 27 tons e the speed limit will be 30 km / h. Finally, the two sidewalks will be closed to pedestrian traffic until the protective barriers are restored ". The limitations are necessary in order to carry out some checks on the structures and plan some maintenance interventions.
Works on the Corleone Bridge
In particular, on the basis of a report by the provincial command of the fire brigade to which the Municipality had addressed in November, the checks and interventions will concern, among other things, the identification of the causes that determined the formation of irregularities in the road surface present at the joints and shoulders; carrying out a check of the condition of all joints; an inspection of the state of the hollow sections of the arches in order to exclude any infiltration of rainwater; checking the pavement covering and the state of the protections and railings.
With a note sent to the head of the Technical Area and to the head of the Framework Agreement for the maintenance of bridges and overpasses, whose contract was signed last week, the mayor Orlando and the commissioner Maria Prestigiacomo "also in consideration of the value of the infrastructure in question both for the ordinary mobility both for the possible mobility in civil protection emergency situations, they invited to use this agreement for the first maintenance interventions, as well as to use the residual resources of previous contracts ".
"We have instructed management functions to proceed to use all resources already available to carry out the minimum necessary interventions – they say – and we count on completing the agreement with Anas as soon as possible to make use of it for an overall maintenance intervention ".
Read also: