News about Sicily
Palermo: the great celebration of the reopening of Moltivolti VIDEO
#Palermo #great #celebration #reopening #Moltivolti #VIDEO
PALERMO – A little more than two months after the fire that devastated it, the night between Saturday 29 and Sunday 30 January, destroying furniture, machinery and the painter's works Igor Scalisi Palminteri, Many manythe multi-ethnic restaurant– coworking symbol of Palermitan district of Ballarò, a few steps from Piazza Santa Chiara, reopens the doors.
And since yesterday he has been doing it with even more enthusiasm and energy than before.
A project born in 2014 which today employs 35 people from 12 different countries, and which has been able to restart thanks to the economic support of a large solidarity network (over 1500 transfers) which, animated by a strong spirit of community, has succeeded to collect 120 thousand euros in a very short time, used for the renovation of the restaurant; of which 55 thousand in just three days as he declares Lillo Gangi, one of the partners of Moltivolti.
Immediate support: after the terrible event she left a fundraising campaign which was also managed thanks to the help of Libera to convey the solidarity of all the network of supporters, made up of local, regional, national associations, institutions, private bodies and individual citizens, who immediately showed great sensitivity for what happened and that has garnered a lot of support.
And already from ten in the morning yesterday the doors of the restaurant opened with a big party lasted the whole day between piazza Santa Chiara, Moltivolti and Piazzetta Sette Fate, where one of Moltivolti's chefs Shapoor together with her family, who recently arrived in the neighborhood and fled Afghanistan thanks to the joint effort of many supporters through a solidarity campaign born right here, they offered a Afghan barbecue to celebrate the reopening of the restaurant.
In Piazza Santa Chiara, on the other hand, a lot live music with concerts lasted until evening.
To perform: Two Giants live, Rakija Bomba Trio, Joker Smoker and Dj 4raro.
During the day, he rallied over two thousand peopleit was possible to visit the new space and also taste the new dishes of the restaurant with a special spring menu designed by chef Antonio Campo. It was also inaugurated the exhibition photo 'Ventivolti' homage by Giovanni Franco, Salvo Gravano, Igor Petyx and Marcello Troisi. Four well-known photographers from Palermo, through their sensitivity, wanted to frame a mosaic of lives, crystallized in their flow, to be donated for the reopening of Moltivolti.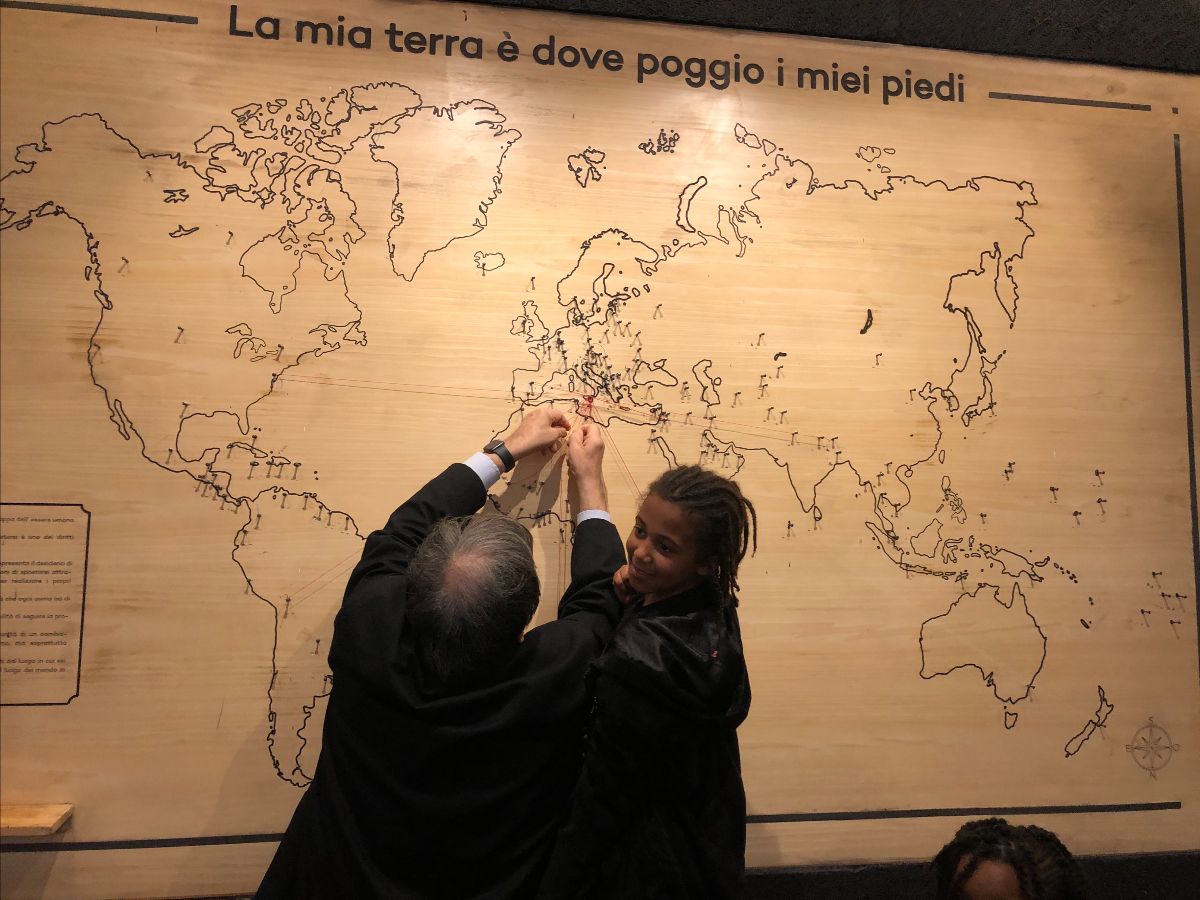 Finally, four large wall interventions are under construction which will be the protagonists of the restyling of the venue, putting the sense of community at the center of the story.
A team of four artists, made up of Igor Scalisi Palminteri, Francesco de Grandi, Gabriella Ciancimino and Laura Pitingaro, is working to make Moltivolti's space even more beautiful, inclusive and colorful.
Moltivolti in addition to being a restaurant where you can try dishes of Afghan, Senegalese, Tunisian, Bengali, and even Palermo cuisine, and a space for coworking where various Palermitan organizations and non-profit associations are based (among these Mediterranea saving humans, Libera and the Arci Porco Rosso club) it represents a home for many people.
The home 'of all' and which, since yesterday, flooded by the affection and warmth of an entire community, starts again with more strength and enthusiasm.