News about Sicily
Palermo by Dante. Allegorical journey through the alleys of the city – Appointment – Piazza San Domenico – Palermo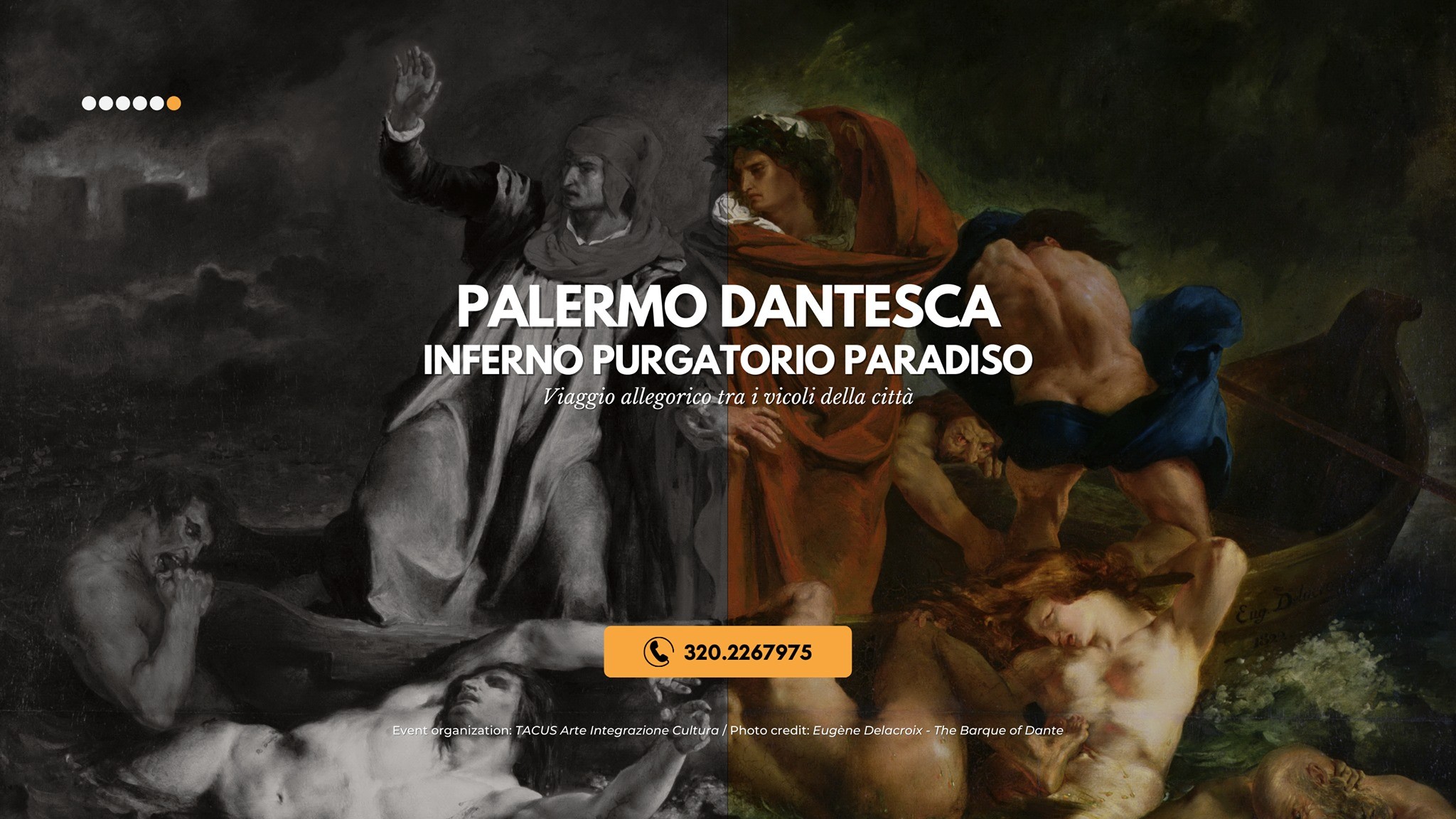 #Palermo #Dante #Allegorical #journey #alleys #city #Appointment #Piazza #San #Domenico #Palermo
When
Sunday 10 April 2022
Sunday 10 April new appointment with "Palermo Dantesca.
Allegorical journey through the alleys of the city", the original path created by Tacus Arte Integrazione Cultura inspired by one of the literary works of immortal charm.
What would have happened if Dante had lived in the present day and had set his Comedy in Palermo? Which city places would have hosted the three otherworldly realms and which characters would have ended up in the coils of his terrible circles?
Through the alleys of the historic center, an itinerant tale of anthropological, historical and literary reconstruction of the Dante universe and an investigation into the hidden meaning of the words of the Supreme Poet; an allegorical journey into the heart of the city capable, by itself, of metaphorically representing Hell, Purgatory and Paradise and which lends itself to an imaginative asceticism, from the Inferno della Vucciria to the ecstasy of the Cathedral.
Gathering: piazza San Domenico at 4.00 pm
Contribution: € 3 Tacus members – € 5 non members
Reservations required: 320 22679750 (also WhatsApp)
NB: The tour is a traveling story and is not intended as a guided tour; it does not include entrances and will take place entirely outside.
Date and time indicated are subject to change.
In case of anomalies and / or unforeseen events, the staff reserves the right to cancel / postpone the event.
Variations and any changes will be promptly communicated to all participants.
Share, comment, talk to your friends.
Loading comments …