Paceco, 22-year-old arrested for drug dealing • Prima Pagina Trapani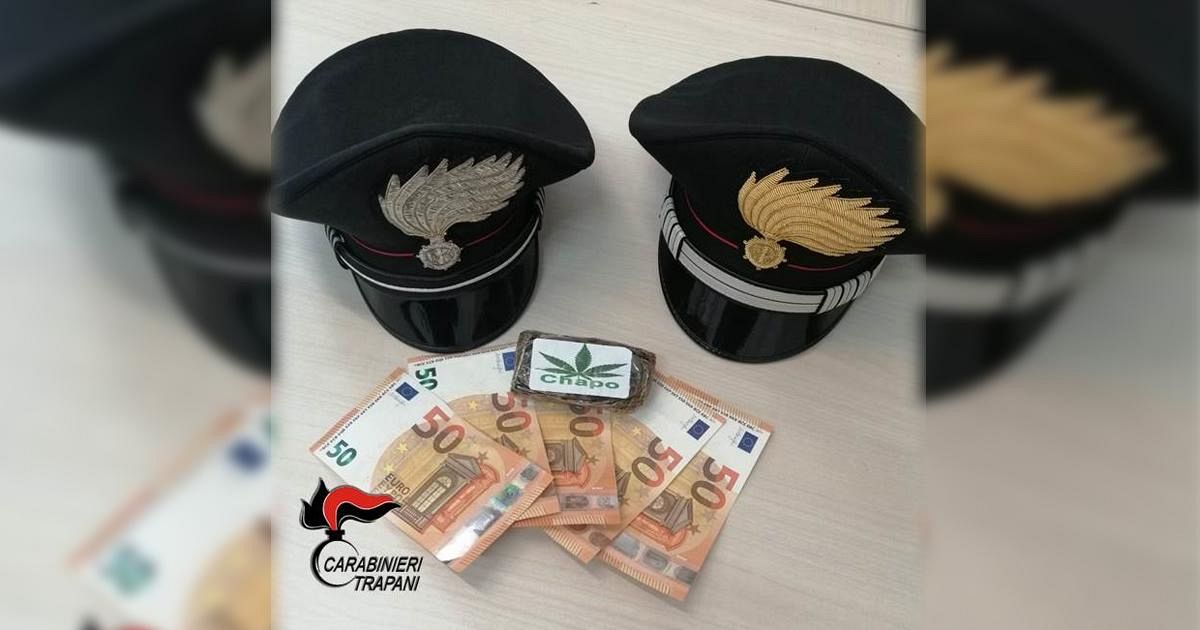 The activity aimed at contrasting the phenomenon of drug dealing by the Carabinieri of the Compagnia di Trapani continues unabated.
In particular, the Carabinieri of the Paceco Station, at the end of a dedicated judicial police activity, arrested DD, 22 years old from Paceco, as he was held responsible for the crime of detention for the purpose of drug dealing.
The Carabinieri, for some time, had been carrying out investigations keeping the movements of the arrested under control, with a discreet observation activity, followed by the carrying out of personal and home searches that provided a positive feedback to what was already intuited by the military of the Weapon.
In fact, during the investigations, about 100 grams of a narcotic substance of the type were found hashish in a single block, cleverly hidden in the inside pocket of a jacket hanging inside a wardrobe, which immediately attracted the attention of the operators because, seen from the outside, it seemed to be hiding a cell phone, while it was anything but. In the continuation of the search, the cash sum of € 250.00 was also found, probably the proceeds of illicit traffic, as well as various material for the packaging of the doses, all immediately placed under seizure.
The man, at the end of the formalities, was declared under arrest and taken to house arrest. Yesterday the validation hearing took place, the outcome of which the competent Judicial Authority subjected the 22-year-old to the precautionary measure of the obligation to stay in the municipality of Paceco with the prescription not to leave the house from 20:00 to 07:00 the next day.
Press release
This post is also available in:
English