Notizie
legal mother, filed in the Prosecutor's Office for examinations Olesya PALERMO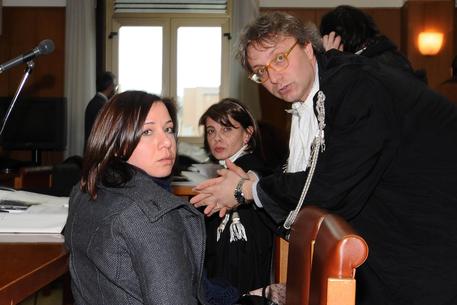 PALERMO, 07 APR "I filed the documentation on Olesya an hour ago at the Marsala Public Prosecutor's Office, which was sent to me yesterday before the connection with the first channel of Russian TV. The program will be broadcast today at 18:45 Italian time and, as I said yesterday, I made a commitment not to reveal the results of the blood tests first, which could possibly prove compatibility with Denise's. "
The lawyer Giacomo Frazzitta, defender of Piera Maggio, the mother of Denise Pipitone who died on September 1, 2004 in Mazara del Vallo, tells ANSA. However, ascertaining the blood group would not be decisive, as further comparative DNA tests would be necessary. In particular, between Olesya Rostova, the girl who was kidnapped by nomads when she was the same age as Denise, and the parents of the child who disappeared in Sicily, Piera Maggio and her natural father Pietro Pulizzi.
The lawyer Frazzitta, while not wanting to provide further details on the documentation sent to the Prosecutor, nevertheless underlines some grotesque aspects of the story: "During the broadcast, the lawyer tells about a certain point an alleged sister of the protagonist of the case was presented, she too Russian , who was asked what she would feel if Olesya were to move to Sicily ".
(HANDLE).