News about Sicily
Learn photographic techniques (basic and advanced): the new Arvis courses in Palermo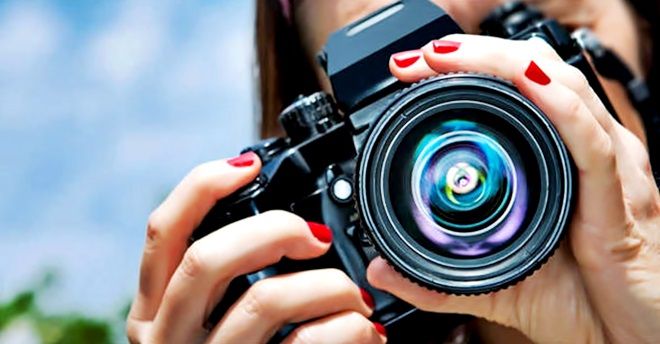 #Learn #photographic #techniques #basic #advanced #Arvis #courses #Palermo
From the basics of photography to post-production techniques.
The historic cultural association for the Visual Arts of Palermo presents the spring 2022 training session
From basic photography to digital post production techniques, from the secrets of the darkroom to advanced photography techniques to the secrets of the role of cinematographic director of photography.
Everything is ready for the courses of the new spring training session (April – June 2022) of Arvisthe historic cultural association for the Visual Arts of Palermo ready to return to the classroom with face-to-face and limited number of lessons, with a maximum of 15 people for each course, in order to respect the distancing indicated by the ministerial decrees.
here are the courses leaving for which registrations are already open.
These are the Advanced Photography course and the Direction of Film Photography course (presentation Monday 11 Aprilat 18.00), the basic digital post-production course and the advanced digital post-production course (presentation Tuesday 12 April at 6.00 pm), the basic photography course and the darkroom course (presentation Wednesday 13 April at 18.00).
On the occasion of these presentation meetings – in which everyone can participate without obligation – it will be possible to know the respective programs, register and establish together (as far as possible) the days and times of attendance.
The course of Basic photography it is divided into 14 lessons (once a week) of two hours each, with theoretical lessons and external practical exercises and the preparation and realization of a final exhibition.
For the advanced photography course 11 weekly meetings are planned for a total of 28 hours of lessons.
The course of dark roominstead, it is made up of 6 lessons (once a week) of two hours each and includes consumables for development and printing.
The basic course of Direction of cinematographic photography it takes place in 12 lessons, of one hour each, in addition to a two-hour lesson to be held in a cinema equipment rental.
The course of Basic digital post-production it includes 10 lessons, of two hours each, once a week and with classroom exercises.
Finally the course of Advanced digital post-production 8 lessons of two hours each are scheduled, once a week and with classroom exercises.
To book – without obligation – the presentations of the courses you can write an email to arvispalermo@gmail.com or call the number 329 9669508 (for the advanced photography course call al 379 1976930).
Alternatively, you can go directly to the premises in via Giovanni Di Giovanni 14 (first street on the right of via Isidoro La Lumia) from Monday to Friday from 18.00 to 20.00.
It is also possible to consult the complete program of lessons on the Arvis website.