Krav Maga, internship in Paris guest of the Nyssian master Alfonso Torregrossa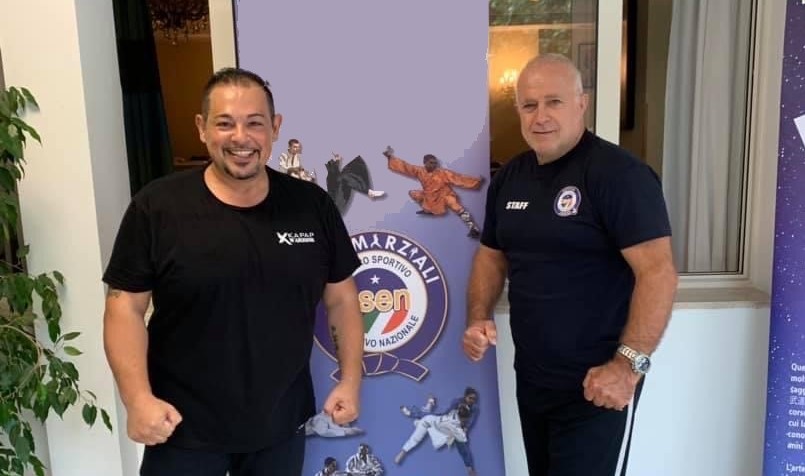 #Krav #Maga #internship #Paris #guest #Nyssian #master #Alfonso #Torregrossa #Fatto #Nisseno
A resounding success on the occasion of an international internship organized in Paris yesterday afternoon by Krav Magà, which saw the presence of an exceptional guest such as Maestro Nisseno Alfonso Torregrossa, international expert in Jujutsu and Krav Magà, one of the most appreciated masters of this discipline at an international level, come from Caltanissetta to give an afternoon of lectures to over 1000 participants.
Mastro Alfonso Torregrossa, former Chief Instructor of the IPO International Police Organization, faced and taught the correct methods of defense at close range for police and security officers, defense against knife-wielding opponents and vice versa.
Numerous law enforcement officers were able to learn the best protection and survival techniques in the event that time and distance from the knife-wielding aggressor are too short to be able to fire with the service weapon, using it for example as a blunt object, or in managing a possible fall to the ground and being able to protect one's own safety in the face of an opponent who continues to strike.
The purpose of this seminar was to be able to pass on certain skills that can be invaluable in surviving an attack and returning to loved ones.
The message was received with enthusiasm
Sicilian news 2022-06-19 19:07:00