News about Sicily
"Jazz without borders", concert for Msf at the Brass of Palermo PALERMO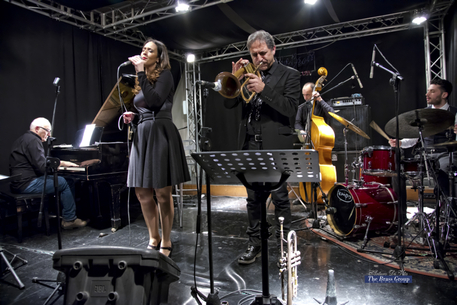 #Jazz #borders #concert #Msf #Brass #Palermo #PALERMO
PALERMO, 04 APR Celebrating humanitarian action through a show dedicated to music and testimony becomes possible with "Jazz without Borders".
Sunday 10 April at 6.00 pm, the concert organized for the second year by the local group of volunteers of Doctors Without Borders (MSF), and in collaboration with The Brass Group Foundation, will be held at the Regio Teatro Santa Cecilia in Palermo, for which the Quintet of Carmen Avellone and Vito Giordano will perform.
A show in which music is intertwined, during the interludes, with the testimonies of Edmond Tarek Keirallah, head of the MSF project in Palermo, Patrizia Politi, MSF medical coordinator, and Daniele Cattai, MSF logistics and administrative manager who, in collaboration with the The Provincial Health Authority and the University of Palermo have been supporting the rehabilitation of migrants who have survived intentional violence and torture for a year, through a specialist clinic.
"It is very important for us to host an initiative of such social importance at our headquarters" declares the president of the Brass Group, Maestro Ignazio Garsia.
"Once again affirming how much music is a universal language for the union of peoples and cultures, leads us to believe how much the artistic contribution can help especially in this historical moment, to carry on the human belief in aid of the most needy.
And we are there.
We are increasingly at the forefront in the name of the collective good ".
The purchase of the ticket will be available directly at the Teatro Santa Cecilia, at the Spasimo and through the online ticket office.
Doctors Without Borders is an independent international medical humanitarian organization founded in 1971.
Today it provides medical aid in more than 80 countries to populations whose survival is threatened by armed conflict, violence, epidemics, natural disasters or the exclusion of health care.
In 1999 he received the Nobel Peace Prize.
(HANDLE).