Notizie
In May, the end of the works on Viale Regione Siciliana at the height of Via Principe di Paternò in the direction of Trapani – Mobilita Palermo is expected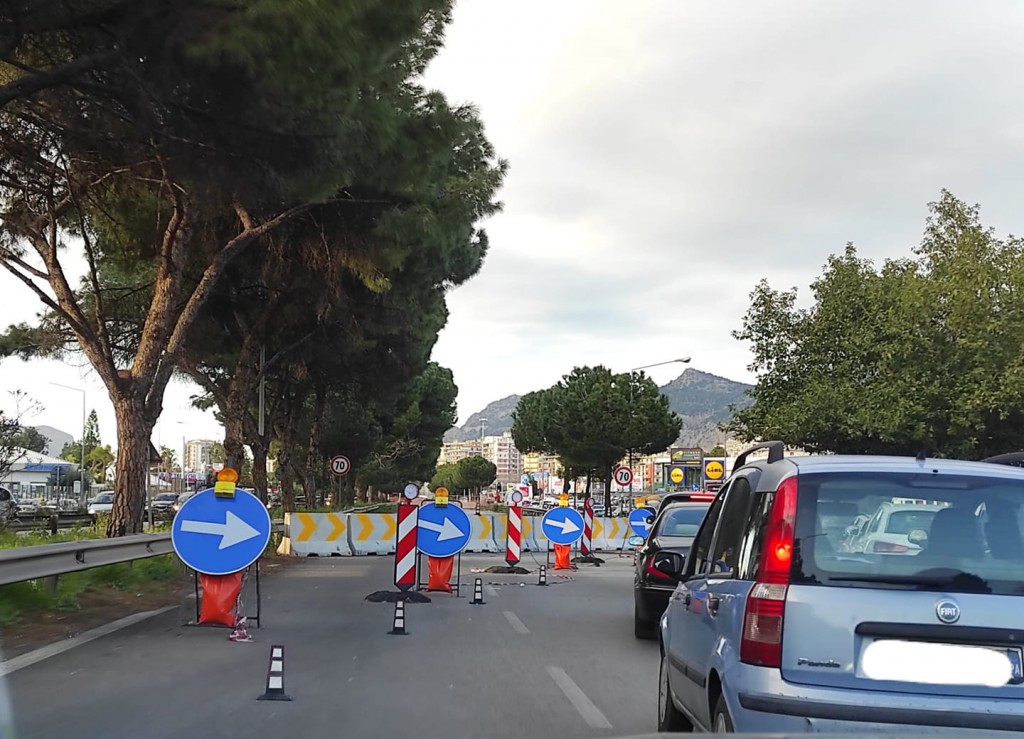 The work to secure the areas where some bad weather canals intersect important city arteries are entering the final phase, in particular along the ring road, at the height of via Principe di Paternò and along via Montepellegrino.
In both cases, the Municipality has started some works, making use of funds from the Ministry of the Interior, for the maintenance of the slab in coincidence with the points where the canals are located below the two axes: this is respectively the Mortillaro canal along the ring road and the Passo di Rigano canal along via Montepellegrino.
In the latter site, the works, worth approximately 250 thousand euros, were aimed at consolidating the roof, also with the construction of some reinforced concrete support poles.
The presence of several subnets and in particular of some high voltage electrical cables, required some interventions by third parties, slightly lengthening the duration of the works.
However, these works have been completed and the technical time for cement consolidation is awaited in order to proceed with the final covering and then with the laying of the asphalt. The reopening to traffic should take place within the first week of April.
The construction site carried out along the ring road also involved the consolidation of the canal coverage and also in this case the loan was provided by the Ministry of the Interior.
Here, however, work had to be temporarily suspended, because as soon as the intervention began, the technicians verified that in coincidence with the intersection between the Mortillaro canal and the Passo di Rigano canal, the bed of the latter is sank by about one and a half meters and therefore an intervention by the Region, the Authority responsible for the general maintenance of bad weather canals, was requested.
The Municipality does not have the competence for this intervention and, moreover, the funding received from the Ministry would not be sufficient to cover any costs.
Following a joint inspection with the Region which took place at the beginning of this week, it was therefore decided that the Municipality will resume and conclude the interventions within its competence, which are expected to be completed by mid-April and that it is therefore possible to reopen at vehicular transit from the first week of May.
Informed of the forecasts made by the technical offices and the RUP of the two interventions, the Mayor stated that "it is clear that attention has never been lacking for these works, which certainly have caused and are causing inconvenience to traffic but which are absolutely indispensable for everyone's safety, starting with that of motorists traveling on those roads. "
"As we can see – says Councilor Maria Prestigiacomo – the offices have constantly followed these two construction sites with the necessary and due attention, well aware as we are of their importance for the city's viability. Both in one case and in the other, some criticalities emerged that slowed down the work compared to the initial forecast, but in both cases, thanks to the attention paid by the offices, the appropriate solutions were found and therefore a date can be given. certain for the reopening of the streets. "
mortillaro canalInterior MinisterReportedvia principe di paternòavenue in the Sicilian region