Great success of Vele dello Stretto about 300 athletes involved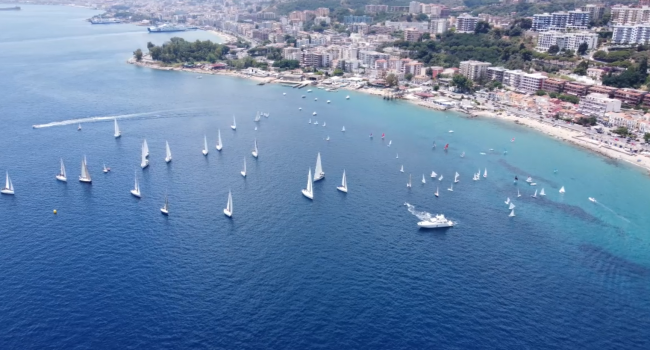 #Great #success #Vele #dello #Stretto #athletes #involved
The "Vele dello Stretto 2022" event, organized by the provincial Assonautica of Messina, ended with the award ceremony of the great regatta.
About 300 athletes involved in the great regatta that saw the Strait filled with sails, including deep-sea boats, dinghies, optimists, lasers, catamarans, sunfish and windsurfers for a total of 129 boats.
The awarding of the winners took place at the "Vele dello Stretto" village animated by Studio54 Network, which was visited by the new mayor Federico Basile.
The award ceremony was held in the promenade arena in the presence of the president of the Chamber of Commerce Ivo Blandina, the general secretary Paola Sabella and the councilor for cultural policies of the Municipality of Messina Enzo Caruso.
Great satisfaction was expressed by the president of the provincial section of Assonautica Messina Santi Ilacqua who wanted to thank all the participants in the event supported by the Department of Production Activities of the Sicily Region.
"A special thanks to all the administrations that contributed to the success of this event, first of all the Port Authority responsible for the waters of the Strait, the Port System Authority of the Strait for the promenade, the Municipality of Messina, the Marina del Nettuno which hosted the participating boats, the State Police which guaranteed safety even with the presence of jet skis, and again the Navy, the Messina Transport Company, Messina Servizi Bene Comune, the EAR Theater of Messina, the University of Messina, the Caio Duilio Nautical Institute and the Antonello Institute of Higher Education ".
News from Sicily 2022-06-20 21:28:00