News about Sicily
From Diabolik to Tex and Dylan Dog: in Palermo the exhibition dedicated to Italian comics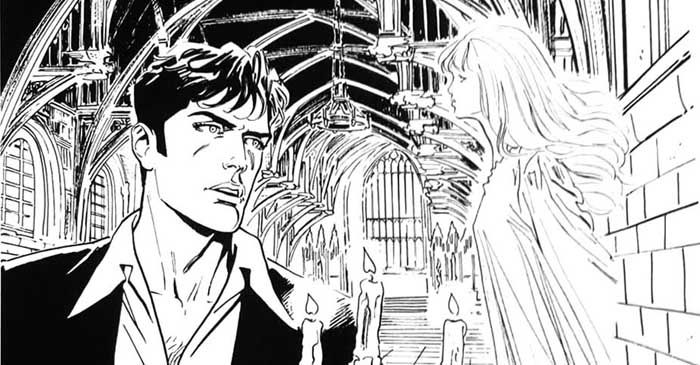 #Diabolik #Tex #Dylan #Dog #Palermo #exhibition #dedicated #Italian #comics
Diabolik, Dylan Dog, Tex, Manara
and original plates by the master of comics Lele Vianello.
The spring exhibition dedicated to comics, now in its third edition, is back at the "Unconventional Art Gallery" in Palermo, behind Piazza San Domenico.
For the 2022 edition a rich theme has been chosen with many characters known to fans of Italian comics.
The opening of the exhibition, Monday 11 April at 16.00, foresees a guided tour with explanation of over forty pieces including lithographic plates and original sketches on display and for sale.
Several signatures have signed the pieces on display.
From Zaniboni to Barison and then Buffagni, Nunziati to Brindisi and Fabio Civitelli.
On display, among other works, lithographic plates by Milo Manara and an original piece by Diabolik signed LUBE.
Highlights of the exhibition are the lithographs, signed in original, dedicated to Diabolik and Eva Kant and some of the most beautiful scenes of the mystery comic par excellence: Dylan Dog.
For the more nostalgic, on the other hand, some pieces dedicated to the famous Tex who, with his western settings, made an entire generation of forties and fifties dream.
Finally, a particular section will be dedicated to a decollage work, again with a comic theme, by a mysterious artist: "Zu-Zu 94", which will be known more only by visiting the exhibition.
Four of his tables on display, 30 x 40, dedicated to Diabolik, Dylan Dog and Tex which, thanks to the Mimmo Rotella-style decollage technique, will render the great Italian comics in a more "pop" version.
The lithographs, all numbered and limited editions, as well as the original pieces, will be available for collection at the end of the exhibition.