Catania, the Volanti notice a strange comings and goings alleged pusher caught while serving customers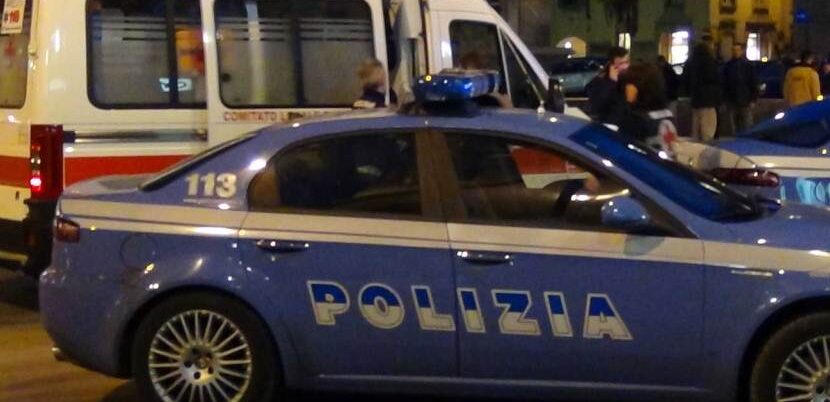 #Catania #Volanti #notice #strange #comings #goings #alleged #pusher #caught #serving #customers
Last Saturday night, the State Police arrested a person, seriously suspected of being detained for the purpose of trafficking in drugs such as cocaine and marijuana and of resisting and injuring a public official.
Flying staff, passing through via Capo Passero, noticed a bustle of cars that stopped near an apartment building, where they were contacted by a person on foot.
Suspicious of this attitude, the agents checked what was happening better.
Near the building, a man with a shoulder bag was noticed who, at the same time as the vehicles stopped, took some aluminum casings and handed them to the accomplice, from whom he received money, who, in turn, delivered them to motorists.
Undoubtedly, it was a drug dealing business, for which the agents decided to intervene; at that juncture, the man with the bag tried to escape, being blocked by one of the operators with whom he began a fight.
The resistance opposed by the alleged pusher was such that the policeman fell from the stairs, thus managing to escape, with the complicity of another person, aboard a motorcycle.
The agent, who was injured, was able to retrieve the criminal's purse during the stages of the struggle, finding inside a wrapper containing marijuana, sixteen wrappers containing crack, eleven wrappers of cocaine, 255 euros in banknotes of various denominations, one two-way radio and a mobile phone.
Everything found was subjected to seizure, and gave useful ideas to identify the criminal.
After having issued the radio search note of the subjects who fled on board a motorcycle, the policemen went to the home of the identified subject where he had taken refuge.Once arrived on the spot they found the wanted subject who, at the sight of the agents, admitted their responsibilities immediately.
After carrying out a house search, which gave a negative result, the criminal was accompanied to the Police Headquarters for the necessary investigations.
All that had happened was notified to the PM on duty who had the subject to be subjected to house arrest, pending the validation hearing.
At the outcome of the direct judgment, the investigating judge validated the arrest of the criminal.
Sicilian news 2022-06-20 14:20:00