Catania, the municipal councilor Giuseppe Capuano, joins the Movement for Autonomy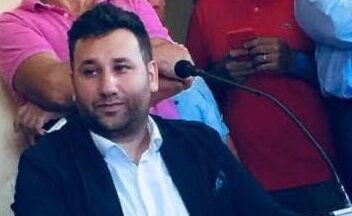 #Catania #municipal #councilor #Giuseppe #Capuano #joins #Movement #Autonomy
The autonomist wind has blown again.
After the exploit in the last electoral round with the election of 5 mayors, the Movement for Autonomy registers another adhesion.
The councilor and vice president of the II municipality of the Municipality of Catania, Giuseppe Capuano, has, in fact, decided to join the mixed group within the council, but to do so in the Grande Catania quota.
"It is – declares Capuano – a decision that marks my return to the autonomous house, in a historical moment in which only this type of policies can represent a relaunch point for our land".
Capuano leaves the group of "Becoming Beautiful" to join Grande Catania, the autonomist component present in the municipal council of Catania.
"I believe that the time has come to regain possession of the reasons for a territory and an identity policy.
The emergency we are experiencing in Catania, starting with that of waste management, requires a commitment devoid of the logic of national parties, of which the city is now hostage "concludes Capuano.
Sicilian news 2022-06-24 11:27:00