Catania, checks on the Playa coast and penalties for bathing establishments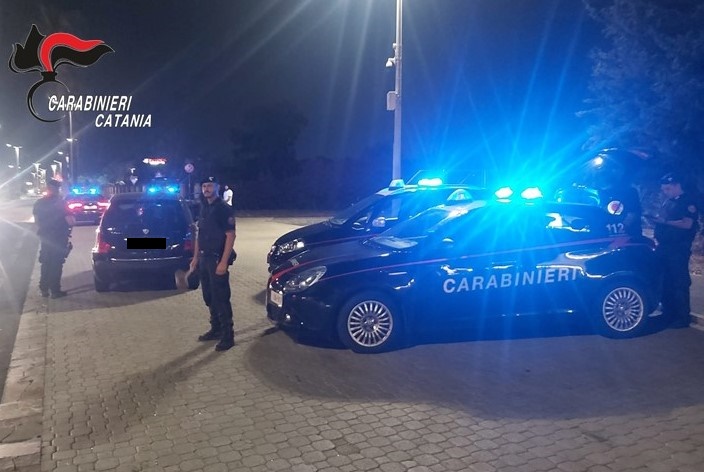 #Catania #checks #Playa #coast #penalties #bathing #establishments
The Carabinieri of the Catania Fontanarossa Company, supported by colleagues from the 12th "Sicily" Regiment and together with the staff of the Catania ASP and the Catania Municipal Police were engaged in the evening, as ordered by the Provincial Command of Catania, in a 'extended preventive control activities at the shores of the "Playa" coast.
The control activities, in conjunction with the opening of the bathing season, will continue throughout the summer period aiming at checks on bathing establishments, as well as road traffic controls and verification of compliance with the rules of the Highway Code.
In particular, the owner of an establishment was fined, with a fine of 400 euros, for having omitted the display of the signs indicating the alcoholic beverages administered, as well as for the lack of the propulsion device for the rapid assessment of the level.
of alcohol taken by the patrons.
The lack of compliance with the monitoring criteria of the premises triggered the fine of 1,032 euros for the manager of another structure.
The manager of another controlled establishment, having omitted the required communication of the start of activity (wake) to the Municipality of Catania, was administratively sanctioned for the payment of 5,000 euros.
The location of checkpoints and the activation of dynamic patrols made it possible to identify over 50 people and to subject more than 20 vehicles to checks.
In particular, the drivers of three cars, who were subjected to the alcohol test using the breathalyser at the same time, were administratively sanctioned for a total amount of 1,254 euros for lack of insurance coverage with seizure of the vehicle, lack of periodic inspection and lack of circulation documents.
In the same operational context, checks were carried out at the homes of a dozen people subjected to restrictive measures and personal searches were carried out to search for weapons and / or drugs.
Four very young people were also found in possession of modest quantities of narcotic substances and consequently reported, as employers, to the local Prefecture.
Finally, a 42-year-old, subjected to probation, with the obligation to stay at home from 21 to 7, having violated these requirements, was reported to the competent Supervisory Court.
News from Sicily 2022-06-18 13:00:00