At the Benedictine Monastery of Catania " Rita ", comic opera by Gaetano Donizetti – Benedictine Monastery – Catania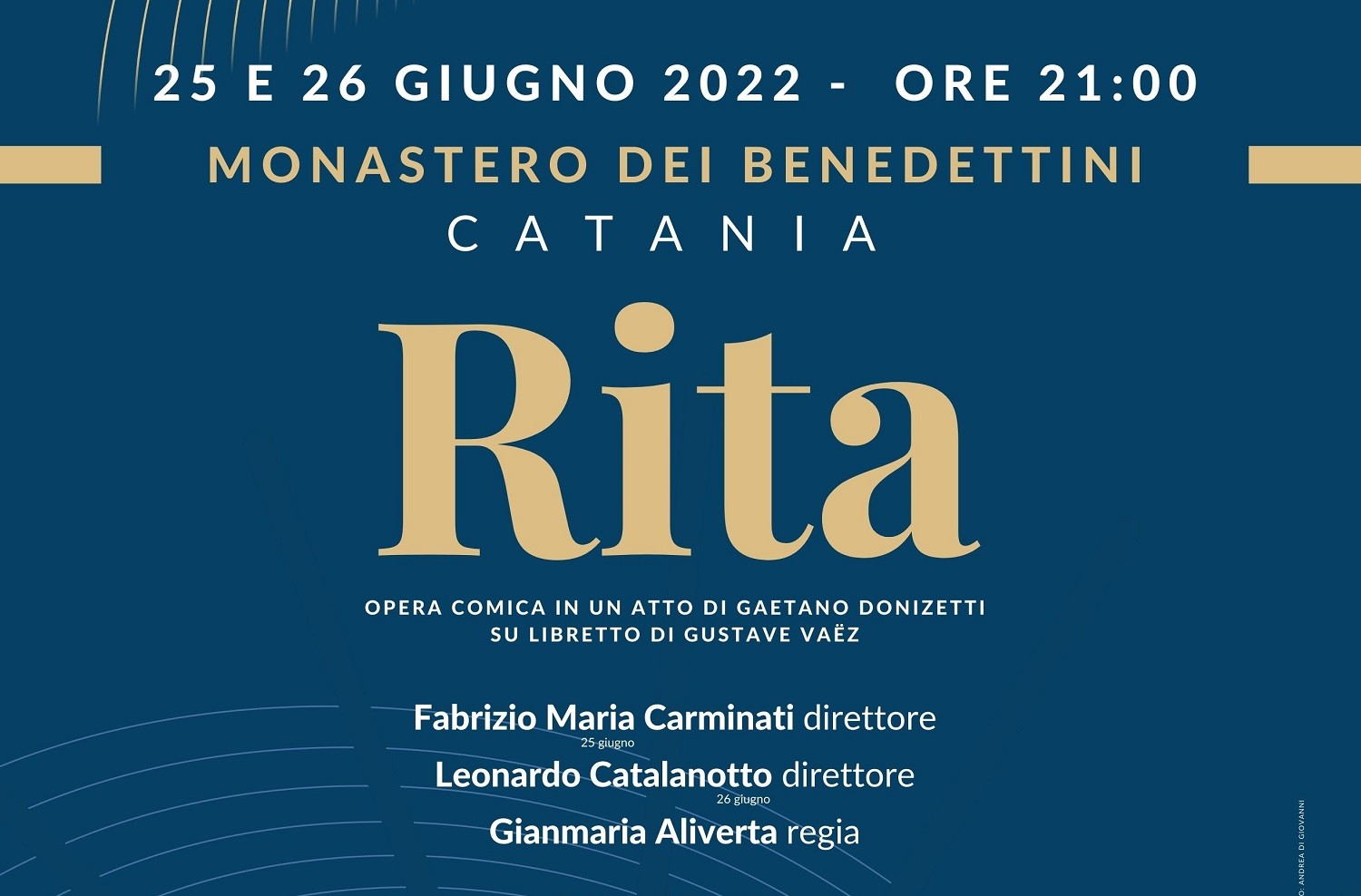 #Benedictine #Monastery #Catania #Rita #comic #opera #Gaetano #Donizetti #Benedictine #Monastery #Catania
When from Saturday 25 June to Sunday 26 June 2022
Saturday 25 and Sunday 26 June at 9pmin the wonderful setting of Benedictine Monastery Catania is staged "Rita", the comic opera in one act of Gaetano Donizetti on booklet by Gustavo Vaéz.
On the podium Fabrizio Maria Carminati (June 25) e Leonardo Catalanotto (June 26).
Directed by Gianmaria Aliverta.
To buy tickets on June 25th CLICK HERE
To buy tickets on June 26th CLICK HERE
Share, comment, talk to your friends.
Loading comments …
Sicilian news 2022-06-19 22:05:00