At the Badia di Sant'Agata Church in Catania, Choral Concert by Luigi Petrozziello – Badia di Sant'Agata Church – Catania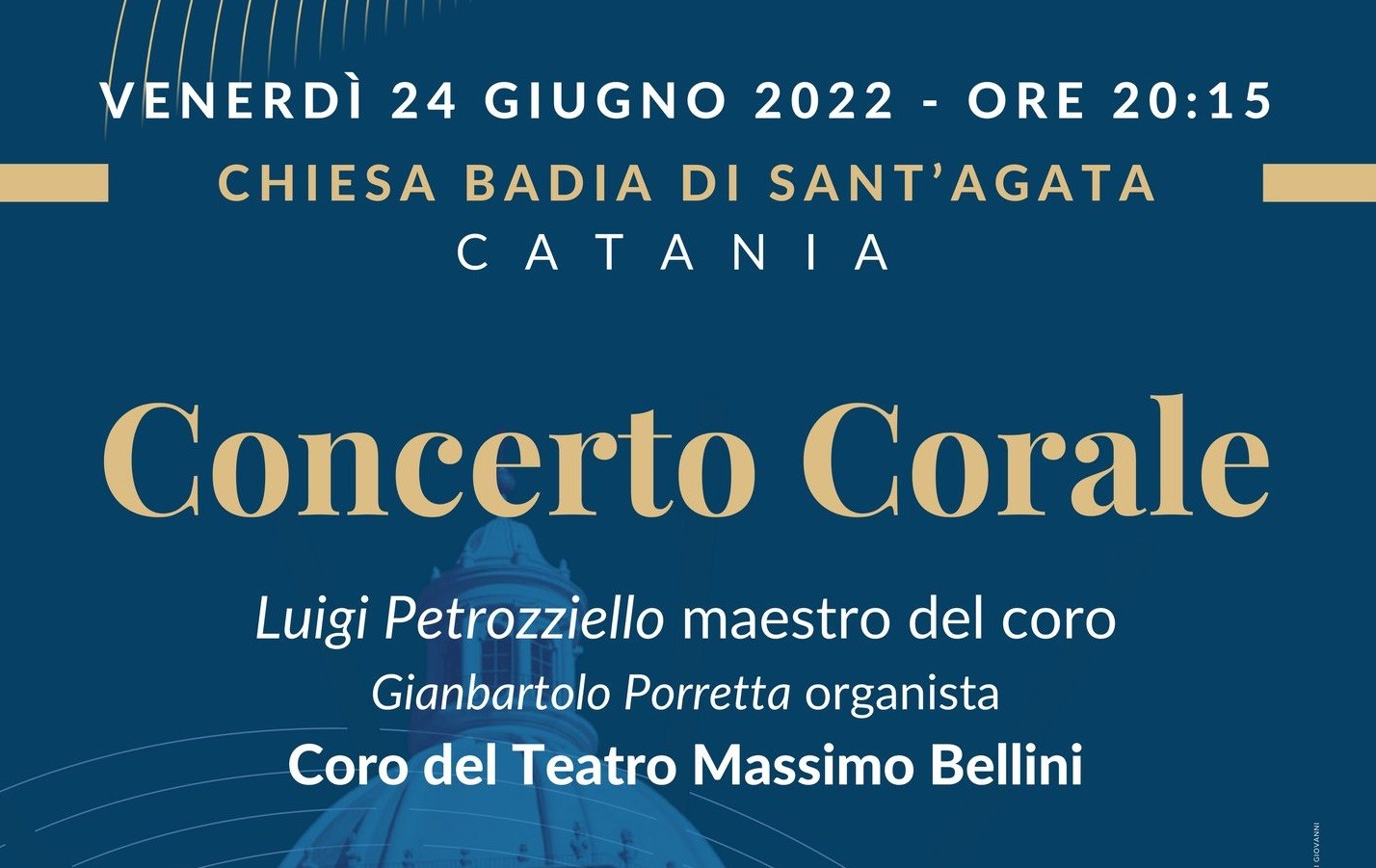 #Badia #SantAgata #Church #Catania #Choral #Concert #Luigi #Petrozziello #Badia #SantAgata #Church #Catania
When Friday, June 24, 2022
Friday 24 June at 8:15 pm, at the Badia di Sant'Agata Church in Catania new appointment of the #BellezzaBelcantoBellini review with Choral concert "Naples, Sicily and …
New York". Free admission.
Choir and Technicians of the Massimo Bellini Theater, directed by the choir master Luigi Petrozziello, with Gianbartolo Porretta (organist), music by Francesco Paolo Tosti, Ernesto De Curtis, Salvatore Gambardella, Teodoro Cottrau and Leonard Bernstein will be performed.
Share, comment, talk to your friends.
Loading comments …
Sicilian news 2022-06-19 22:05:00