Agrigento, Archbishop Damiano communicates the new pastoral changes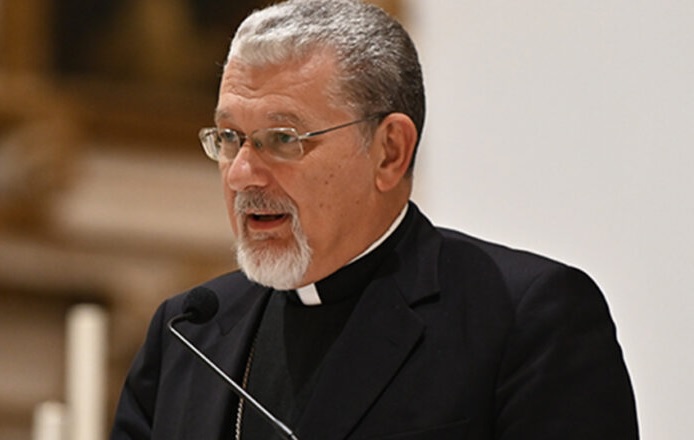 #Agrigento #Archbishop #Damiano #communicates #pastoral
On the occasion of the Solemnity of the SS.
Body and Blood of Christ, in the Cathedral of Agrigento, the Archbishop, Msgr.
Alessandro Damiano, communicated the new pastoral assignments.
"Dear friends in the Lord,
to the apostles who asked to send the crowd away, Jesus replied "Give them something to eat yourself".
It is the same invitation that he addresses to each of us today, asking us to offer ourselves for the good of others, just as he does every day on our altars, perpetuating the mystery of his death and resurrection.
The same invitation is addressed to those who are called to make themselves totally available to the community.
May those who live the experience of alternation in pastoral service welcome him in particular.
• Don Stefano Nastasi rector of the Archiepiscopal Seminary
• Don Francesco Vaccaro Notte – continuing to exercise the ministry of exorcist – spiritual father of the Archbishop's Seminary
• Friar Alessandro Campanella OFM cap.
chaplain of the San Giovanni Paolo II Hospital in Sciacca
• Don Giovanni Gattuso, parish priest of the parishes of Santa Maria di Gesù – San Vito martyr of Cammarata
• Don Antonino Giarraputo parish vicar of the parishes of Santa Maria Maddalena – San Francesco di Paola di Sciacca
• Fr Liborio Lauricella Ninotta – continuing to exercise the service of director of the Center for the Liturgy of the Archiepiscopal Curia – moderating parish priest and Fr Gioacchino Atanasio Vassallo parish priest in solidum of the Santa Croce parishes – BMV della Catena – San Lorenzo (Monserrato) of Agrigento
• Don Giuseppe Licata, parish priest of the Spirito Santo – Sant'Antonio Abate parishes of Cattolica Eraclea
• Don Calogero Sallì pastor of the parish Transfiguration of Our Lady of Jesus Christ of Palma di Montechiaro
We express our gratitude to the priests for their willingness to put themselves at the service.
Let us accompany the communities concerned with our prayers, in particular that of the Seminary.
While waiting for other communications, let us ask the Lord for the gift of his Spirit so that he may inspire our choices and guide them to the good of the communities and to his greater glory ".
Sicilian news 2022-06-20 06:39:00