After two years, the Vascelluzzo returns to Messina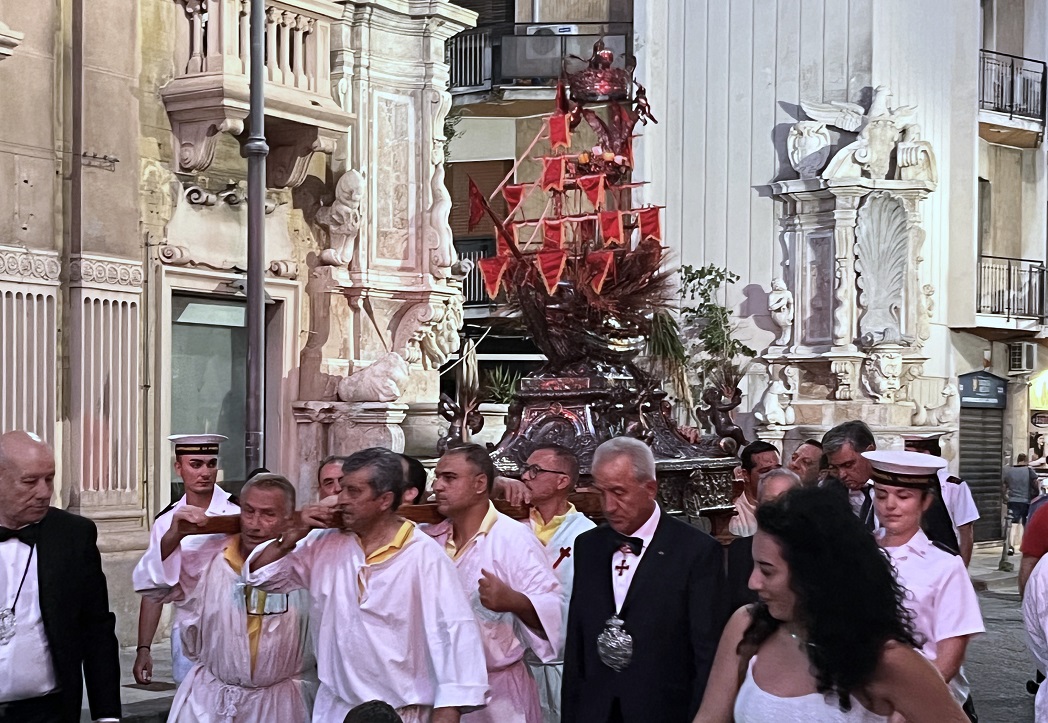 #years #Vascelluzzo #returns #Messina
by Umberto Frassica – Today, during the "Corpus Domini" procession, the popular tradition of "Vascelluzzo", Two years after the last COVID cause.
The procession started from the Cathedral at the end of the Solemn Pontifical and Eucharistic Adoration at 18, presided over by the Archbishop of Messina his Exc.
Rev.
Mons.Giovanni Accolla.
During the celebration, Mgr.
Accolla underlined the importance of the solemnity of the Body and Blood of Christ, recalling the value of communion and sharing to which we are all called.
Many brotherhoods, faithful and members of the clergy who participated in the procession, also present the main institutional representatives.
The procession, coordinated by the diocesan Caritas nucleus, paraded through the city streets and the faithful were able to offer a prayer to the Blessed Sacrament, carried in procession by Mons.
Gaetano Tripododean of the Cathedral Chapter.
Traditionally, the "Vascelluzzo" is linked to a terrible famine that afflicted the city.
While the foreign boats were trying to avoid the passage in the strait in order not to incur the piracy actions of the hungry Messina, a large ship from Greece, loaded with wheat, was passing through the Strait and a miraculous storm caused by the Madonna forced the boat to land in the port falcato, saving the city.
Join the discussion.
Comment on the article on Messinaora.it
Sicilian news 2022-06-19 23:41:00